Date/Time
Date:- Thu Feb 14, 2019
Time:- 7:00 pm - 9:00 pm
Location
12615-A Foley Beach Express Foley
A special night for your special someone.
Your friends are special, too – bring 'em along!
Valentine's Day Dinner & Dance
Thurs. Feb. 14
Doors open at 5 p.m. Dinner and music starts at 6 p.m.
Delicious Dinner Menu
Mahi Mahi over Yellow Rice, topped with Creamy Crab Sauce
Baked Italian Chicken Medallions
Mixed Vegetables, Scallop Potatoes, Salad and Rolls
Special dessert – Valentine's Donuts and Strawberries
Beverage included
Live music featuring Cherry Pie – your favorite songs, old and new.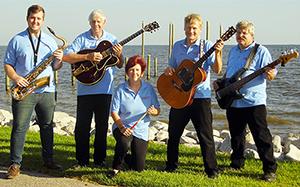 Buy tickets in advance and save!
Advance: Dinner & Music, $25
At door: Dinner & Music, $28 | Music only, $10
Tickets are on sale at the box office, or call:
251-978-2462
215-978-7317
Our snack bar is always open!
We don't serve alcohol but, if you choose to BYOB, we sell juice, sodas and cups.
12615-A Foley Beach Express, Foley, Alabama (next to the Waffle House)
251-978-2462 | 215-978-7317
Email: staffcollc@yahoo.com | info@alabamagulfcoastmusichall.com
alabamagulfcoastmusichall.com
Become a Gold Club Member and save on tickets, concessions and souvenirs.
Just $20 per year!
Get the best seats and discounts with advance tickets. Group discounts, too.
Host your special events and parties with us! Catering is available.
Website: https://www.alabamagulfcoastmusichall.com/